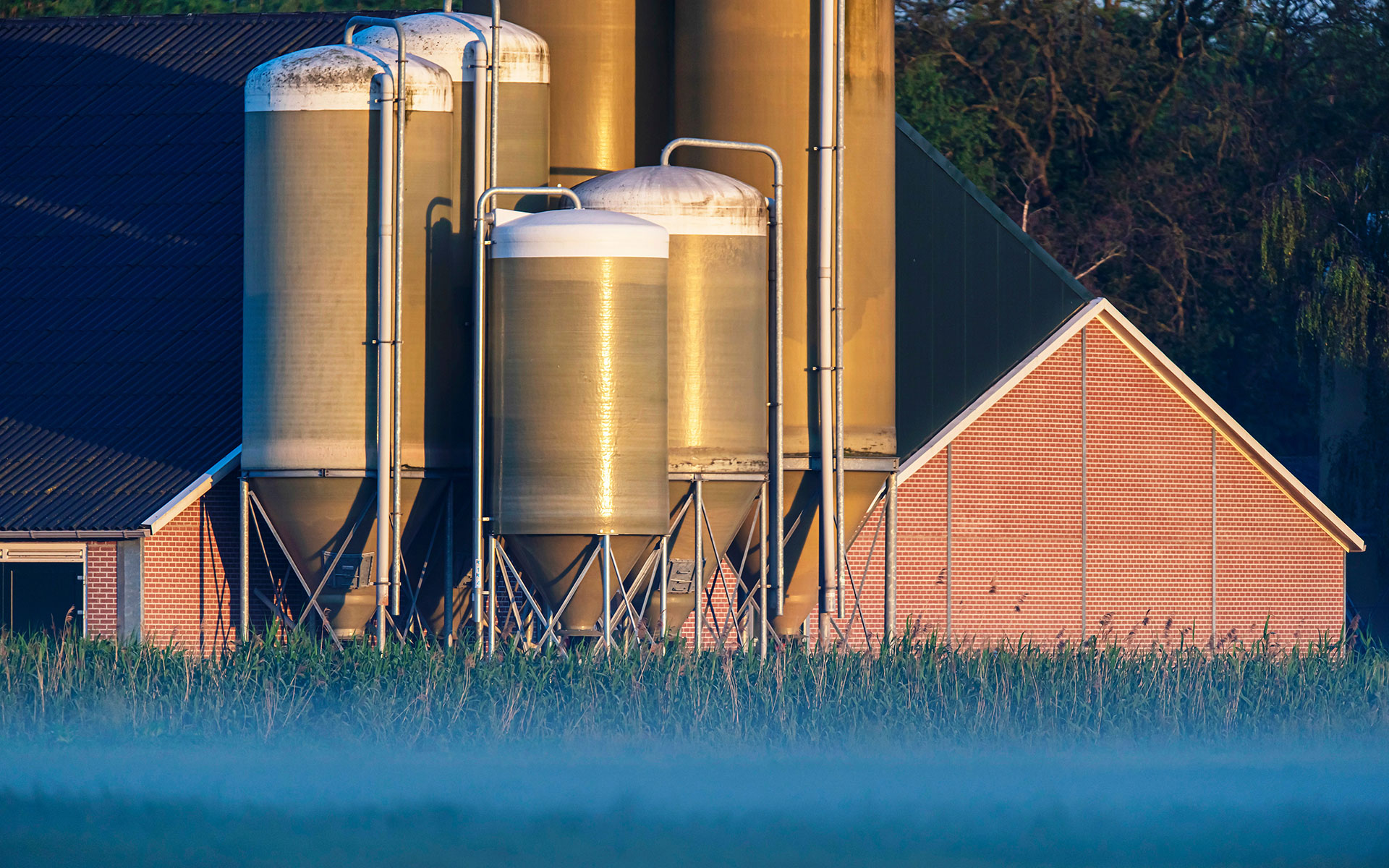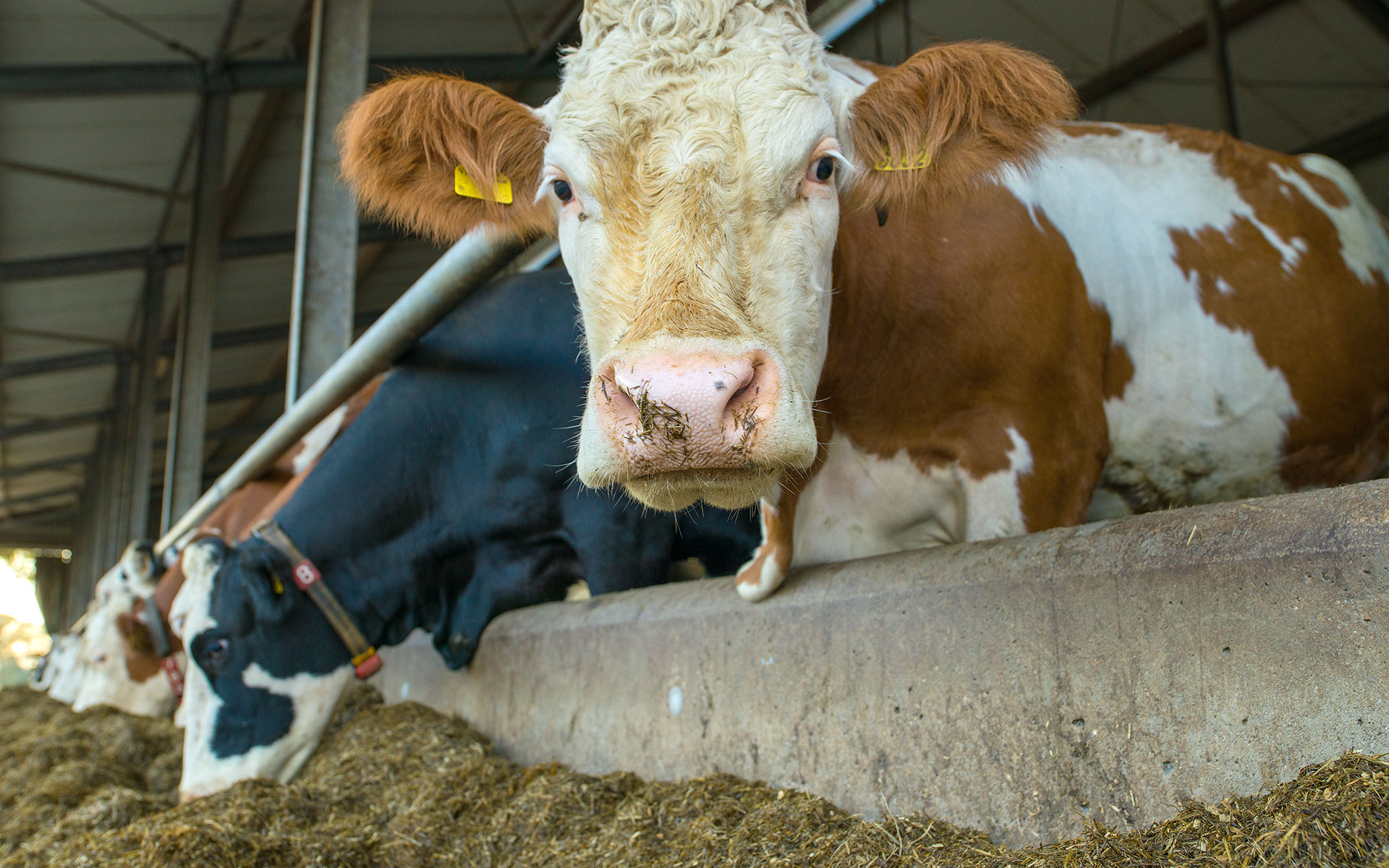 Agribusiness
Timely delivery and cost-effective distribution are vital in agribusiness. This makes Utodas' telemetry solutions are extremely attractive for cattle feed producers and other distributors in the sector. Via our web portal's Management Information System you can view the current supply of customers at any time. Hereby you can guarantee timely delivery. This will alsoreduce your logistics costs.
Wireless battery-powered telemetry units on any type of silo up to 10 metres high
Benefits
Our systems operate autonomously and independently of existing internal networks and process control systems: this ensures data security and guarantees control integrity at the site.
Wireless telemetry units on any type of silo up to 10 meters. No need for an additional power supply at the site: the units run on industrial grade long-life batteries.
Especially developed ultrasonic sensors for cattle feed, which

….

Pressure-based level sensor for bulk materials, developed in-house.
Our Management Information System supports the Internet of Things (IoT), ERP systems and Vendor Managed Inventory (VMI).
A comprehensive solution for optimal convenience: hardware, communication, a web portal, installation and service. Systems are only effective when all parts work smoothly together. Systems are only effective when all parts work smoothly together.
Are you interested in finding out what we can do for you? Just contact us.
1. Telemetry units
Utodas has developed the Nivelo 4.21 for silos.
Features:
Powered by an industrial grade long-life battery, interchangeable
4G (CAT-M) with 2G as a fallback, with a Modem for the best range
GPS function for determining positions
NFC Module, the Modem can be accessed via an App that enables external wireless access to the Modem so that the Modem can be read it out instantly
Power consumption indicator for the battery, trackable via the dashboard
Suitable for up to 2 sensors.
IP 65 or higher
2. Sensors
Ultrasonic sensor with a 0 – 5 or 0 – 10 meter range
IP 65 or higher
3. Mounting material
Utodas has developed a wide range of ancillary materials in the last 15 years.
We achieved this via our own design engineer and our own workshop.
This is why we have a solution for every individual type of container.
4. Dashboard
Dashboard for the daily monitoring of your silos. A user-friendly environment where you see all the important information in one view. The dashboard provides you with data on our well protected website 24/7. You can access the website with your personal user name and password. All the containers with active Utodas tank monitoring within your organisation are displayed in your profile. If you would like customers to be able to view information, we can set up access to one or more specific tanks for them. We will arrange a user account for the tank or tanks of your choice. We provide this service for free.
1. Telemetry units
The Nivelo 4.21 has a target prce of € 199
2. Sensors
0 – 5 meter sensor € 150
0 – 10 meter sensor: inquire for the price
3. Mounting material
Based on subsequent calculation
4. Dashboard
Use of the dashboard including communication costs: from € 5 per active sensor